Header video
Night Watched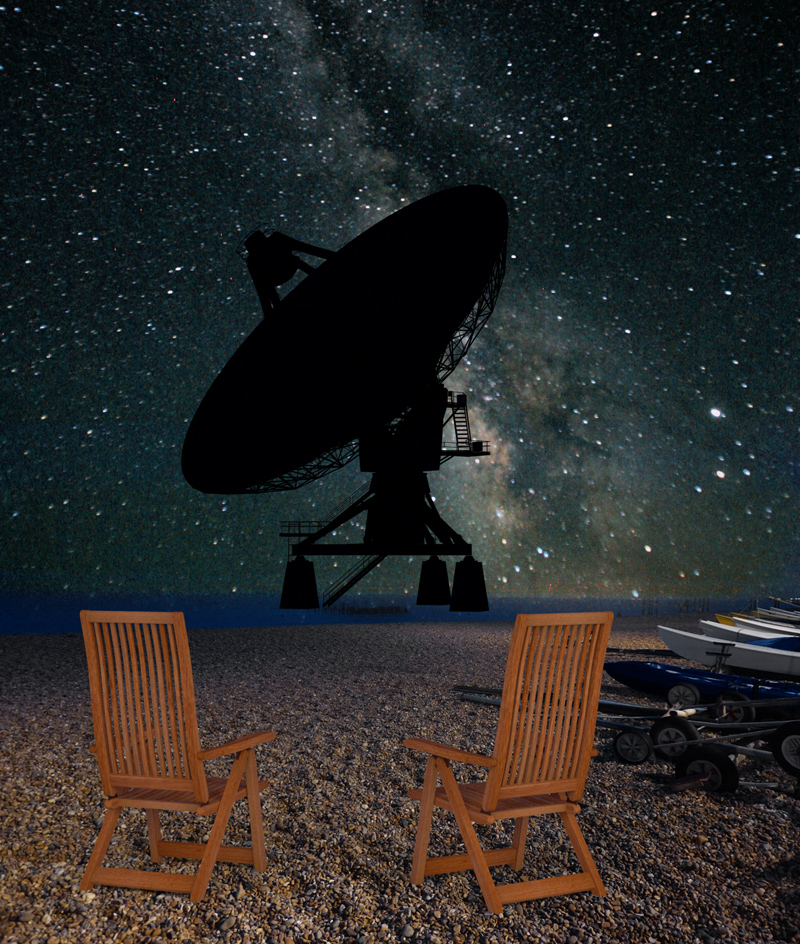 I told myself I must avoid using words such as 'stellar', 'out of this world' etc. when describing the readers at this zoom event on January 19th and their work. But there are other superlatives I could use for Graham High, NJ Hynes and Oliver Morton – members of the large audience suggested several in their complimentary emails following the readings…
Graham's first reading was from a series of poems both disturbing and beautiful – about loss of direction, failure to preserve the planet we have and the (doomed?) search for personal and collective meaning and a route to a safe place. They mirrored, as someone pointed out, the plight of migrants on earth, turning dystopia topical.
Graham's second set included three poems on 18c Astronomers Royal, Edmund Halley, James Bradley and Nathaniel Bliss. A very different mood – witty and irreverent. Unfortunately, neither collection is available in print, the first out of print and the second not yet published.
NJ Hynes' poetry is word perfect, giving expression to every emotion with wit, irony and tenderness, always finding an unexpected but completely 'spot-on' way to describe both personal and collective experiences. So, as always when listening to or reading her poems, we were moved deepy, entertained greatly and impressed immensely! And she left us with questions about how the moon feels about its role, and about us…
Oliver Morton's latest book The Moon: A History for the Future, which was serialised on R4 in 2019 shortly after its publication, contains not only scientific details and amazion photographs, but also Oliver's original musings and statements linking science and art and culture in general. The images he chose to share with us were stunning and interesting, from the rather 'retro' picture of people waiting for the launch of Apollo 8, to images of the launch itself, to the views from the lunar module (with transcrip of some of the conversations among the astronauts), culminating with the undoctored image of Earth Rising, in which the Earth, partly in shade, is reclining off centre and the moon surface is also at an angle. This image, more than the better-known symmetrical composition, showed the immediacy and awe of that sight.
At a time when we are shut indoors for so much of the time, and, when outside, we are often looking down, trying to avoid (as NJ said) discarded masks, or look straight ahead trying to decide whether we or others should step aside and keep out of the way, spending an evening thinking about the magical vast space around and above us, was, at least for me, like therapy!
All That Has Been
On Remembrance evening a large virtual audience was treated to moving, incisive, witty and evocative readings by Chrissie Gittins and Wendy French, and original 'poem songs' composed and performed by The Moonpennies (Steve Halliwell and Clare Harriot).
At his time of travel restrictions, we were transported to the Indian mountains, where Chrissie retraced her father's footsteps during WW2, the the Welsh farm of Wendy's family memories and the chilly markets of South East London.
We were there. We smelled the places, heard the sounds, felt the discomfort, fear, comfort and losses. We joined them on their journeys to discover, or perhaps own again, bits they were missing from their narratives – something we all feel the need to do at different stages of our lives. The resonances were vivid.
We also giggled at funny anecdotes and felt the strength of loyalty and gratitude to our NHS with Wendy's reading from Born in the NHS (co-written with Jane Kirwan).
We listened to Emily Dickinson's words as never before, one of the settings The Moonpennies performed, and, appropriately at the end, to their setting into music of Yeats's 'An Irish Airman Foresees His Death'. Wonderful.
Chrissie's collection Sharp Hills is available from indigodreams.co.uk
Wendy's Bread Without Butter is available from rockinghampress.co.uk and Born in the NHS from The Hippocrates Press