A.E.Houseman said "The business of poetry is to harmonise the sadness of the universe". Particularly poignant at this moment in London, we had a fabulous, varied evening of poetry and some prose at West Greenwich Library on the theme of politics, democracy etc.. It didn't only harmonise the sadness of the universe, but also the joy, humour and humanity of the universe.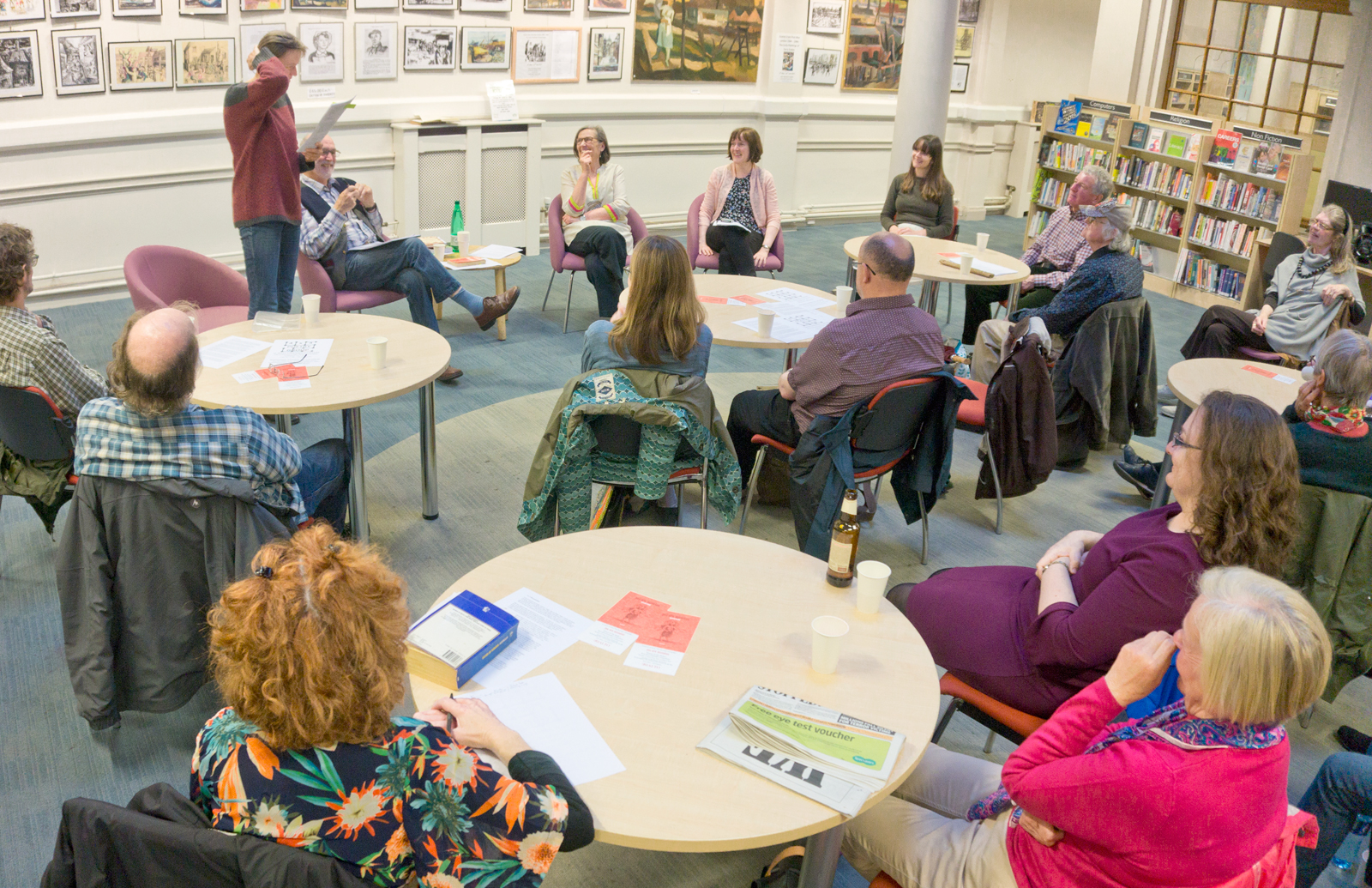 We were treated by Mick Delap, Fiona Moore (reading in the photograph), Jazzman John Clarke, Lorraine Mariner, Sarah Westcott and NJ Hynes to serious and satirical works – their own and by other poets and writers from all over the world and eras (Amichai, Frost, Hardy, Angelou…). Two poems by Kate Foley and one by Carl Griffin were read by Mick. There were contributions through open mic, including extracts from the diary of suffragette Marion Wallace Dunlop, who went on hunger strike and refused force-feeding, and was eventually released; we heard how Plato predicted that we would eventually be ruled by bullies and many other thought-/laughter-/tears-provoking pieces of writing.
Thank you to all those who read and all those who attended and who continue to support in-words and local talent.