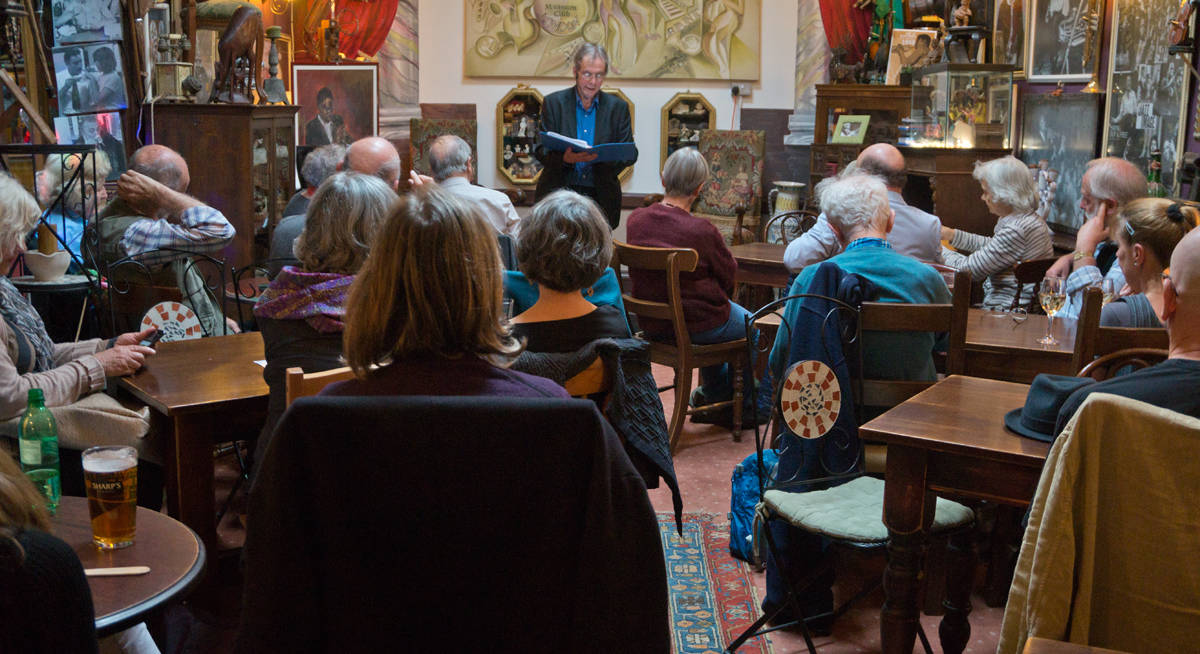 May 11th at The Prince of Greenwich pub.
As always, Graham delivered something that is so much more than a lecture. The audience was spellbound listening to how Thomas' tormented life unfolded, and how he blossomed out of 'melancholia' once he allowed himself to be uncompromisingly a poet. So sad and such a terrible waste then that he should be killed in April 1917 just before the 'real action' started on the battlefield…
Another unforgettable evening. Watch this space for an autumn lecture/performance!