Graham Fawcett's lecture/performance on Byron
At the Prince of Greenwich, January 10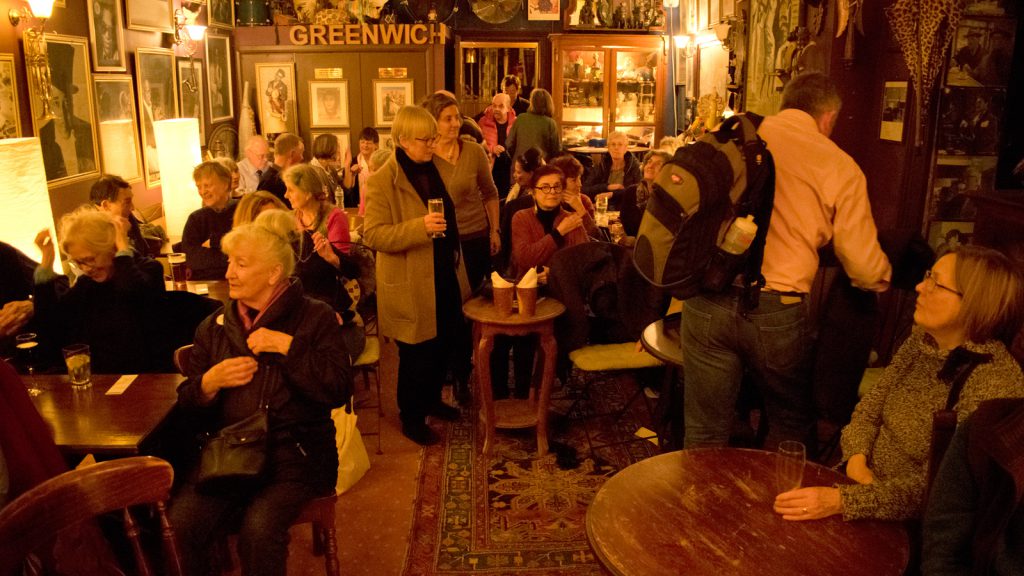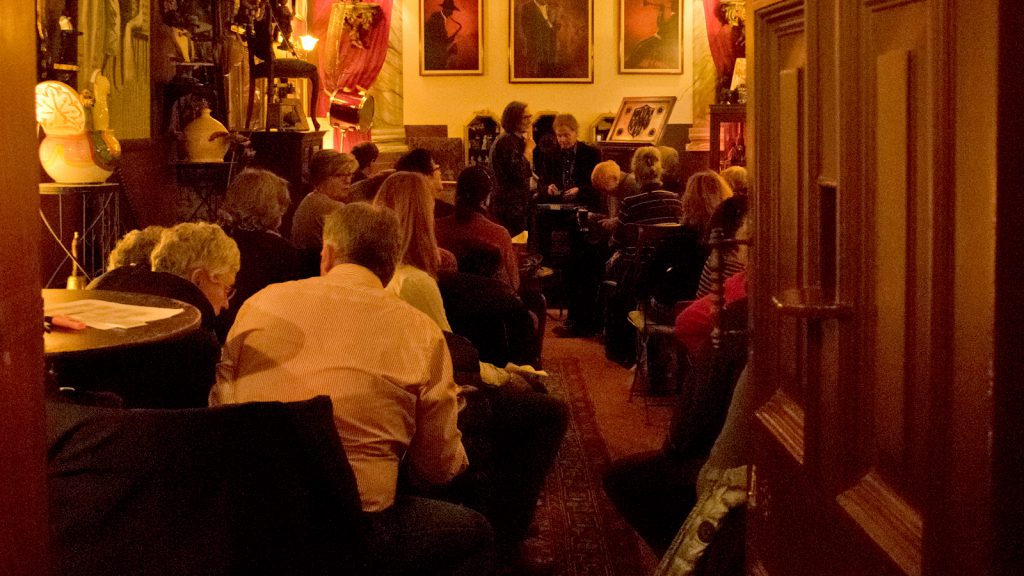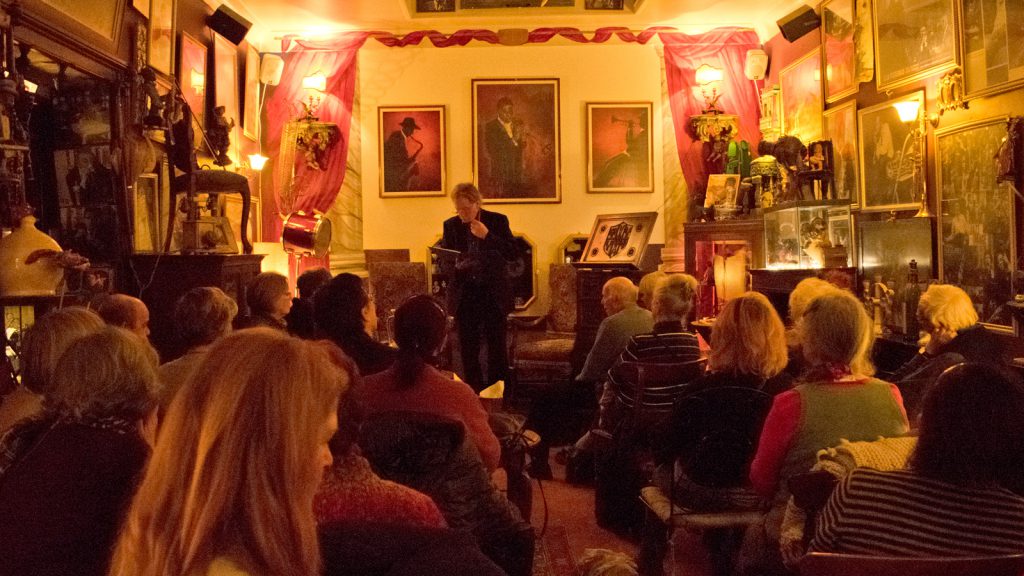 Events
---
September 17, at 6.45 for 7
The Greenwich Tavern,
1 King William Walk,
London SE10 9JH
Graham Fawcett on Charles Baudelaire, with Susan Aldred as second reading voice.
Graham says: Choosing to put on a Baudelaire Night in London so close to the October 31st latest Brexit deadline makes a personal statement: whatever may or may not happen either on that day or in the near future to cut us off from the European Union has no power to divorce this country from the great European heritage it has been so profoundly nourished by over centuries and to which it has so abundantly contributed in every field of the arts and humanities.
"No man is an island, entire of itself; every man is a piece of the continent, a part of the main. If a clod be washed away by the sea, Europe is the less", wrote John Donne four hundred years ago. Now we can add: and no nation is an island either.
The alarming statistic released only last week, that there has recently been a 67% reduction in the teaching of French in British schools, is just one example of how the props supporting our cultural entente with Europe can be kicked away.
The answer is a clarion call to discover, re-discover, and most of all, treasure the gift of cultural Europe on the page, the canvas, the stage, the platform. Those who have done so since he was alive know Baudelaire for a beacon to poets, lovers, citizens, dreamers and realists alike. Please come and add your presence to the argument that if the British 'clod be washed away by the sea, Europe is the less', and Britain terribly diminished.
So who was Baudelaire, is he, to this day? That, and not Brexit, is the subject of Baudelaire Night.
Baudelaire is an exhilarating poet of the sea-voyage and the love-song who becomes the wandering lone lover of a city, descendant of Homer's Ulysses, forefather of Joyce's. To read him is to be instantaneously young, a champion bourgeois-baiting Frenchman, charismatically jaundiced, eloquently susceptible to beauty, isolation, melancholy, the wonders of transgression and the dark side, and hungry to paint the hidden faces of the Paris he famously dubbed a 'swarming city, city full of dreams'.
"The king of poets, a true God"
(Arthur Rimbaud on Baudelaire)
"You have found a way to rejuvenate Romanticism . . . You are as unyielding as marble and as penetrating as an English mist".
(Gustave Flaubert to Baudelaire)
Booking open on https://www.ticketsource.co.uk/in-words-ltd
Tickets: £12 in advance and online, £14 on the night
---
October 8, at 7 for 7.30
West Greenwich Library,
146 Greenwich High Road,
London SE10 8NN

Head Lines – an evening of poetry marking Mental Health Awareness Week. With Sally Festing, Tessa Foley, Peter Wallis and the participation of Mick Delap.
Raw, funny, reflective, moving and above all honest, these poets' words will surely touch us all.
This is a FREE event, all welcome.
Refreshments will be provided as usual. All donations will go to a suicide prevention charity called CALM (Campaign for Living Less Miserably).
---
December 3, at 7 for 7.30
West Greenwich Library,
146 Greenwich High Road,
London SE10 8NN
Nevada Street Poets 10th Birthday bash – a celebration of this fabulous local poetry group on its tenth anniversary. Details to follow soon.
---
Dates for your 2020 diary:
February 7
Blake Morrison and Cherry Smyth with bring their students (from Goldsmiths and University of Greenwich respectively) to showcase their poetry-writing skills.
February 25
Jan Fortune of Cinnamon press will launch her own book, grown from her blog on writing. Not  a how-to, but a volume rich with ideas, exercises and reflections.
March 24
two poets bringing their voices from further afield: Omar Sabbath – British Lebanese living in Dubai, and Edward Ragg, who lives in China.
Late April or May
Rosie Jackson and Graham Burchell will launch Two Girls and a Beehive, their collaborative collection of poems, due to be published by Two Rivers Press, Reading, on 21 April 2020. The poems follow the life and explore much of the work of visionary artist Stanley Spencer, as well as giving voice to his complex personal life and the relative invisibility of artist Hilda Carline, his first wife.